Company Description
M5 Games is an independent game studio founded in early 2016. We are a Canadian company who are headquartered in Toronto, Ontario but also have associates in both Montreal and Hamilton. Our goal is to design and make great games that tell unique stories and offer captivating play. We are a skilled team that can build our own tools and infrastructure but we also know when it's best to leverage third-party solutions. We are a confident and modern studio who embraces the power of freeing our team by using new technologies and better organization rather than by just squeezing them between office walls. Making games is our craft and making better games is our mission.
History
For a new game studio M5 games has a long history. The two founders have worked on many games and projects together since before they were both teenagers. Originally from Hamilton Ontario Jason Mansfield and Patrick Moore met in elementary school. By middle school, in between constructing rafts and three story tree forts, they started dabbling with programming and game design. For many years they focused their attentions on creating JRPGs that looked and felt like their favourite games at the time. During the dot com bubble the interet felt exciting and fresh, sSo the two enterprising adolescents also turned their attention to the emerging possibilities around them. Tinkering around with websites and servers they gradually learned more advanced programming languages and techniques. This experience led them both to eventually end up in the software and technology industry.
Flash forward, university is finished, cities have changed and their experience is continuing to grow but their hobby for making games has not diminished. By 2016 it seemed that it was the right time to begin making games for a broader market. Combining their production skills learned from years in industry and their wealth of game making experience they began planning and designing their first official title, StetchBot, and with this M5 Games was born.
StretchBot
StretchBot is a retro platformer which combines action and adventure with plenty of thumb mashing. The game offers a compelling story and a blistering console-esque soundtrack that will keep players coming back for more. The adventure is set in a rundown world where both steampunk and cyberpunk aesthetics collide in stunning classic 16-bit pixel art. StretchBot is a tale of technology and destruction presented through the eyes of a steam powered robot named Stretch. Stretch is a third generation StretchBot who has made his living using his powerful retractable arms. Stretch's quest does not begin elegantly when he wakes up in a junkyard surrounded by the horrifying sight of thousands of other similar-faced robots all unceremoniously tossed away. Driven by his need to know why he was decommissioned he makes his way through the junkyard and enters into a world divided. Eventually teaming up with a group of rebellious programmers, together they fight to bring order and life back to a chaotic and dying planet.
Videos
Official StretchBot Reveal Trailer
Mobile Game Play
Steam Game Play
Screenshots
Download all of the screenshots as a .zip (There are more files included in the .zip then there are shown here.)
Zip file last updated: January 12, 2020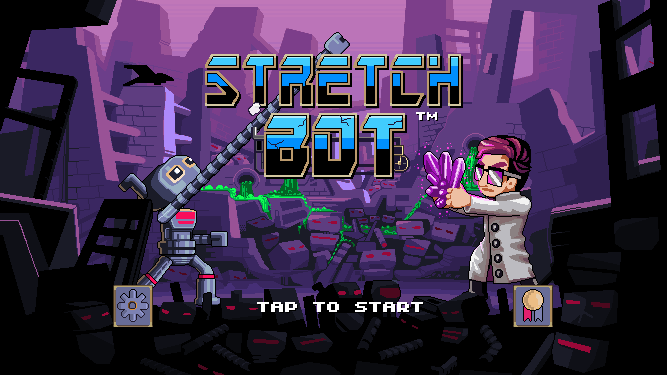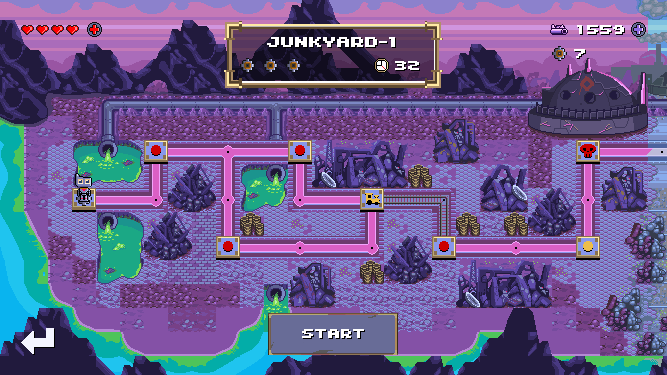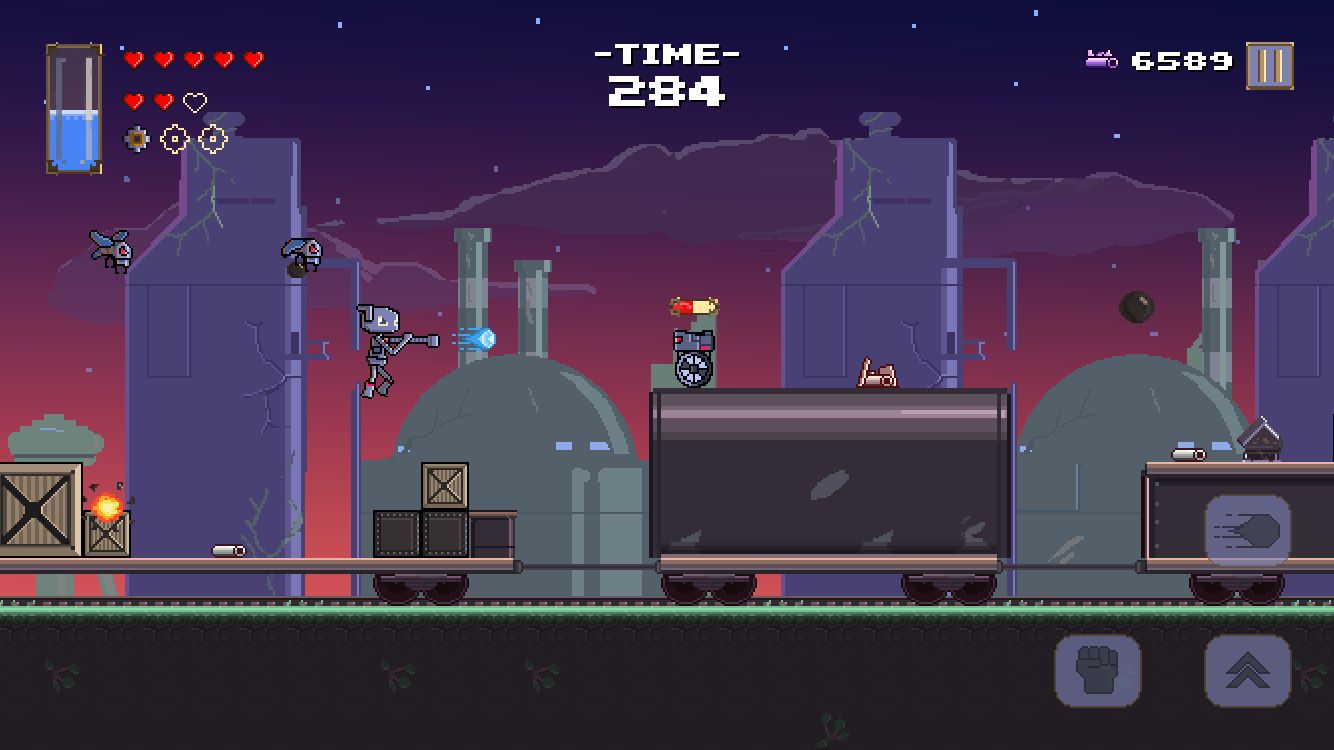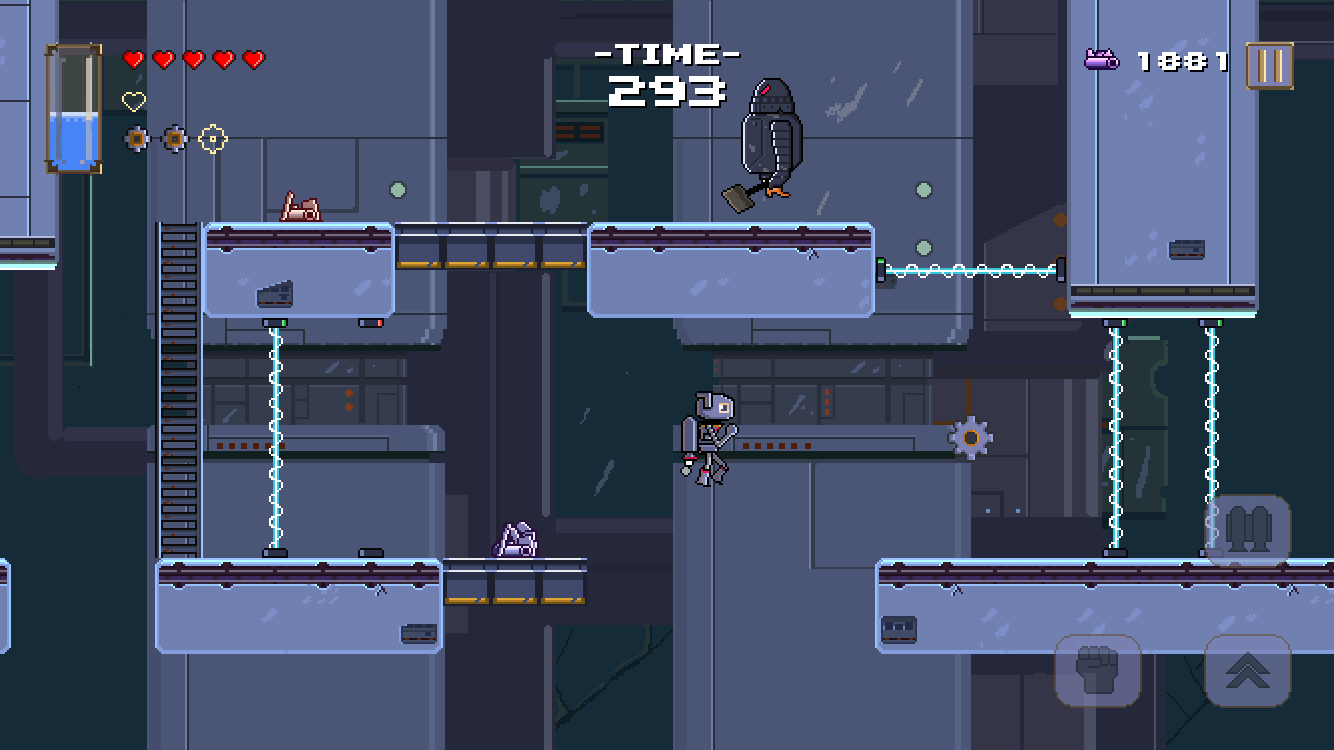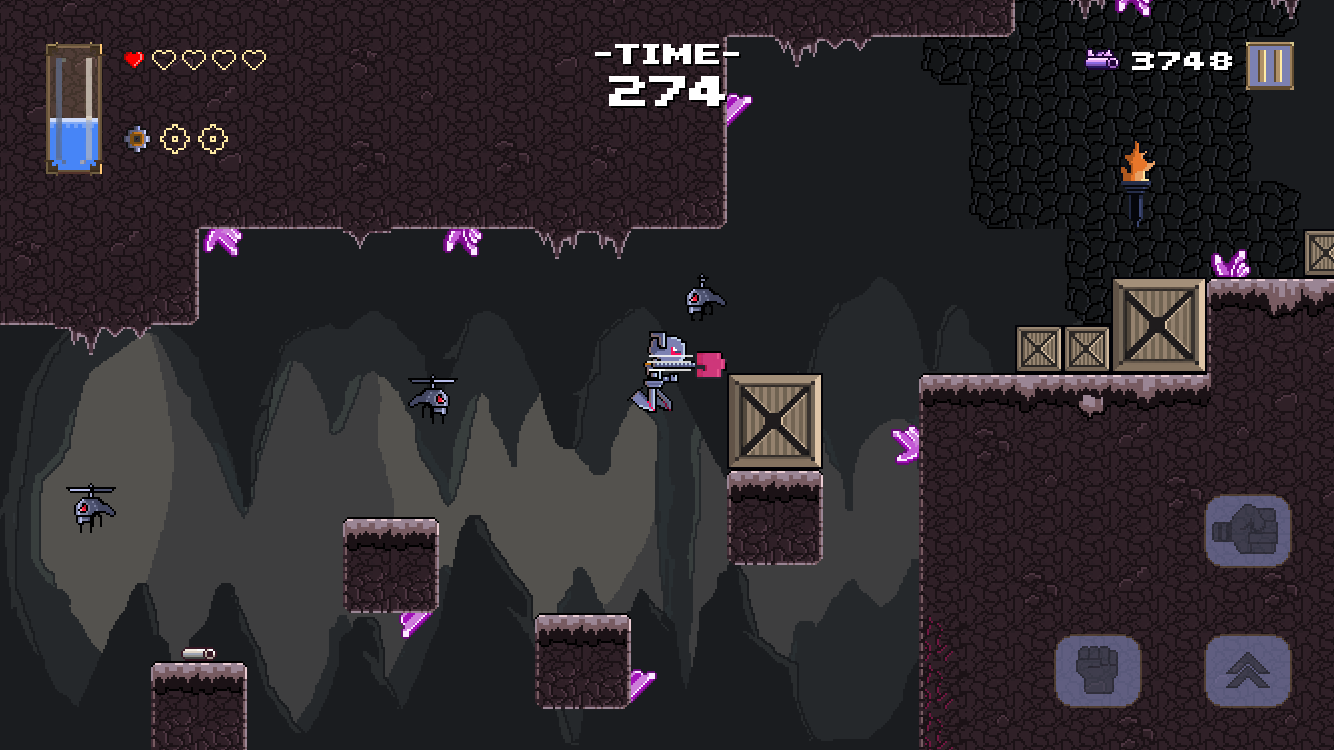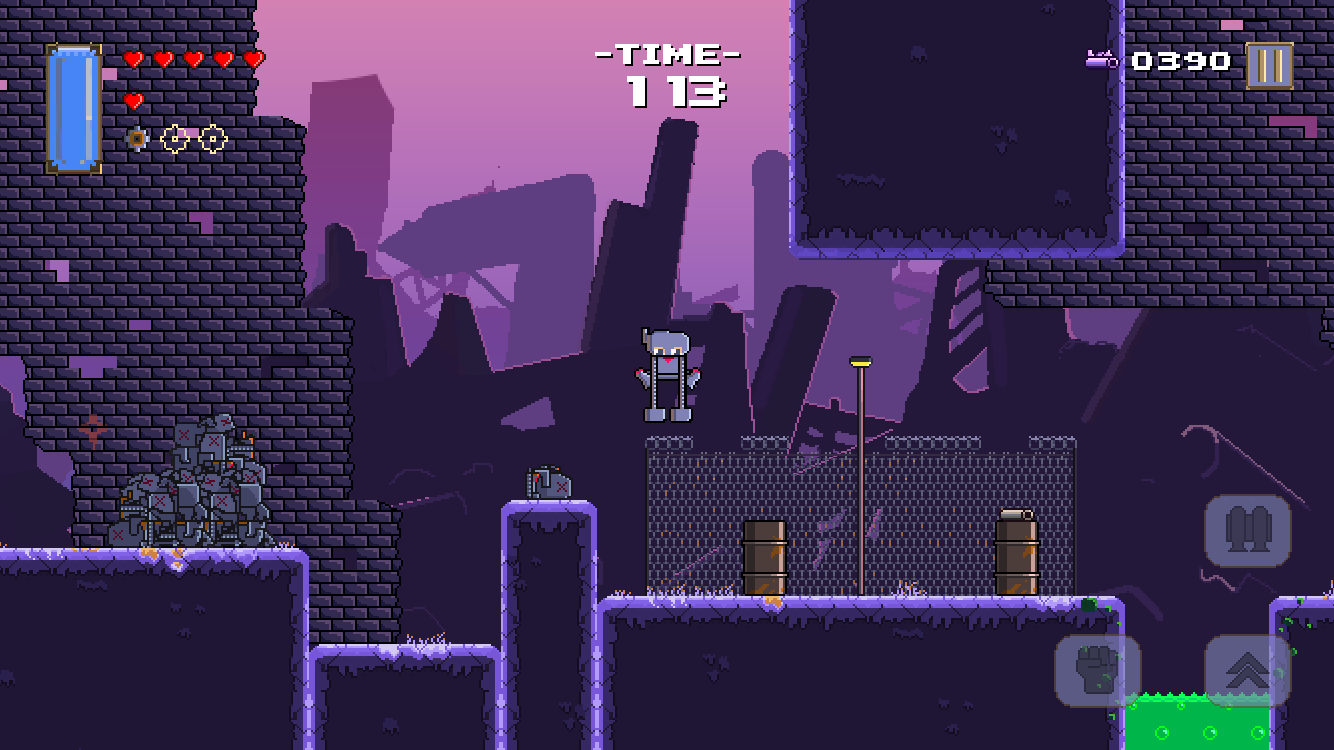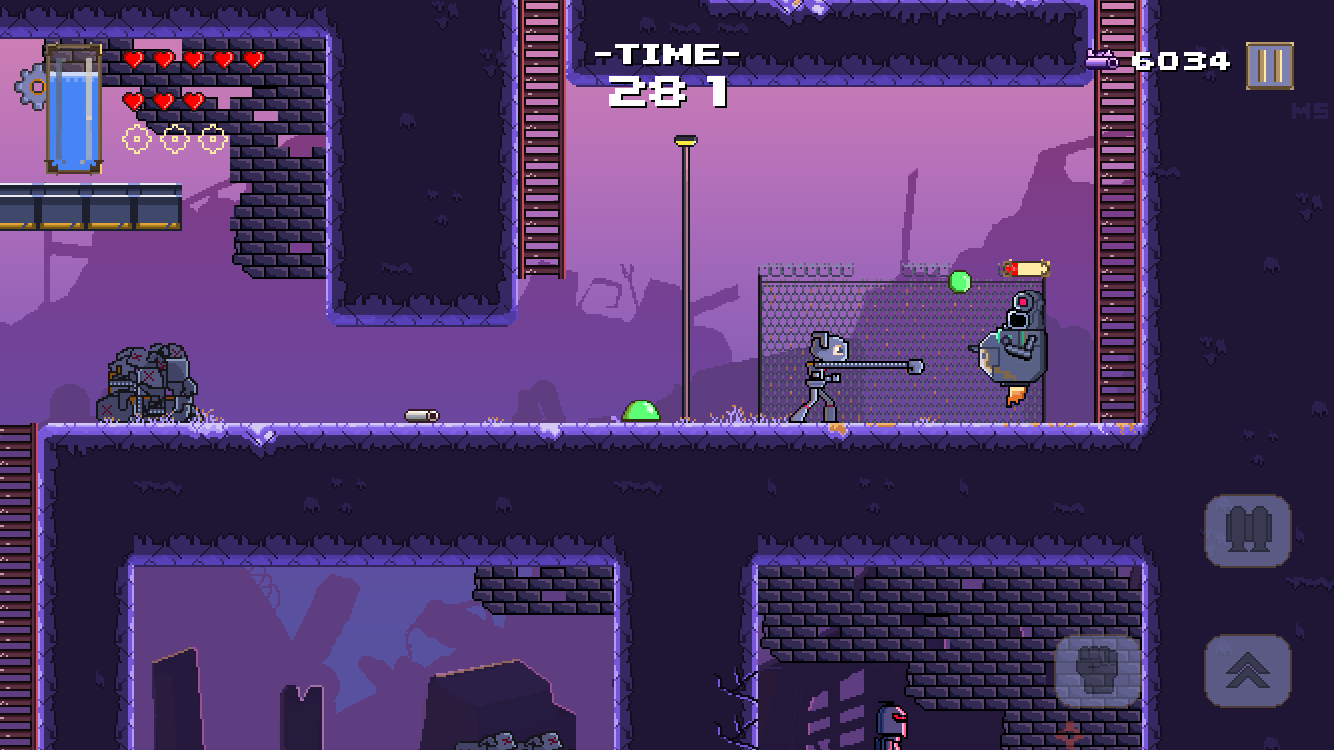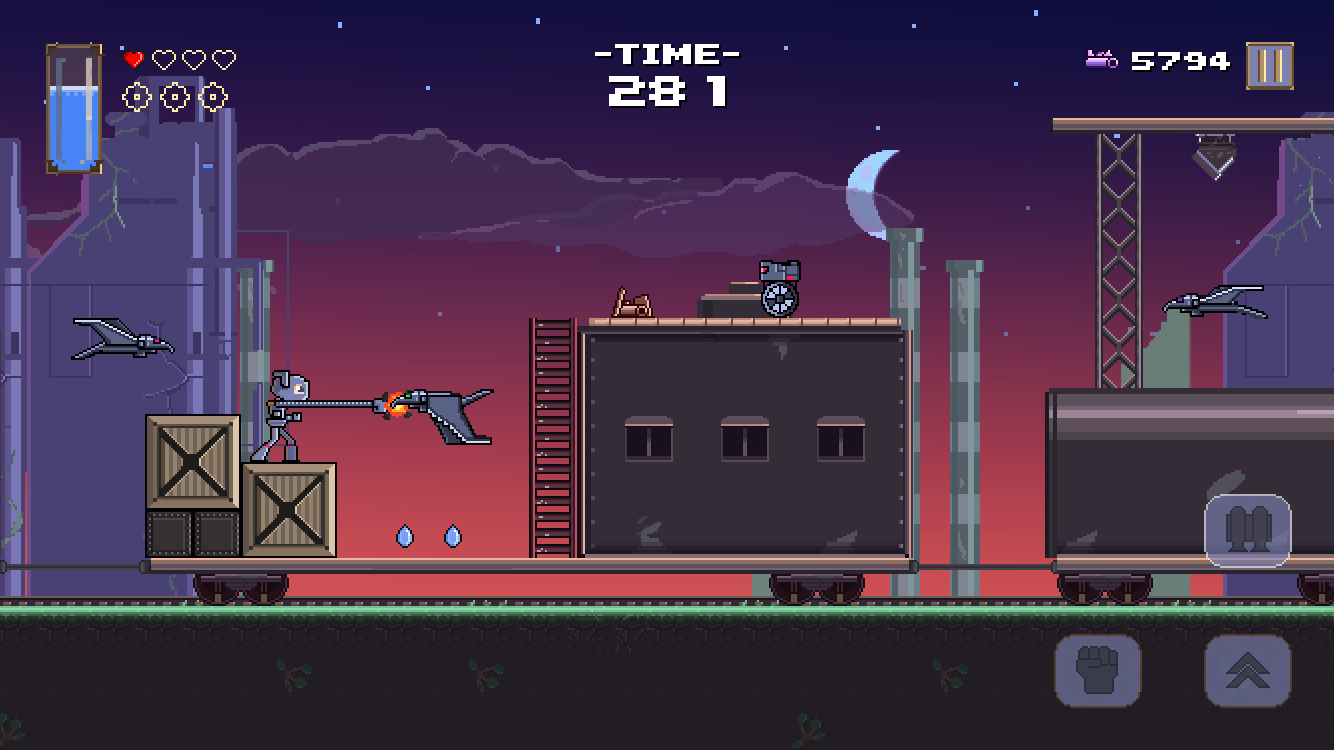 Logo/Icons
Download all of the logo/icons as a .zip (There are more files included in the .zip then there are shown here.)
Zip file last updated: January 12, 2020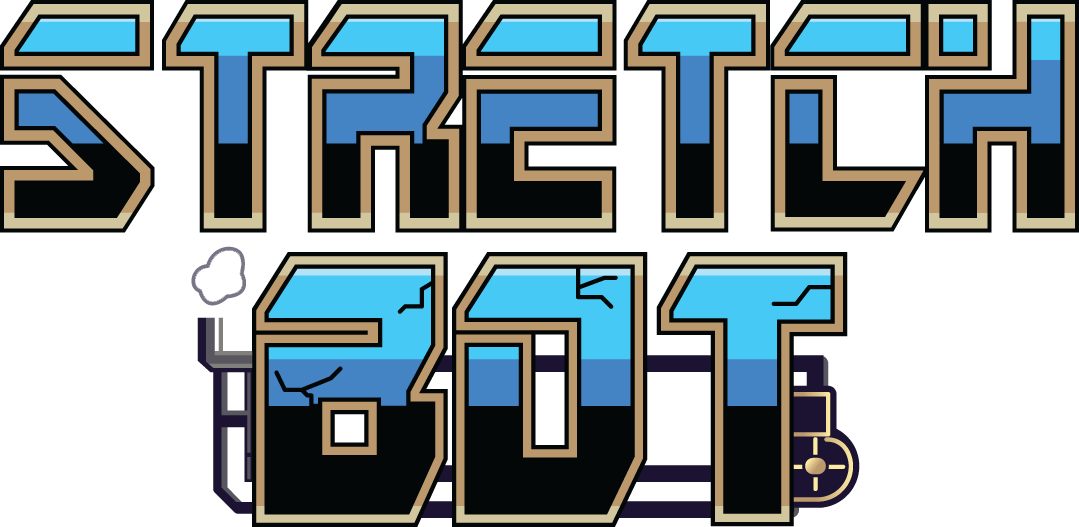 Music
Here are some streamable tracks from the official StretchBot soundtrack. The complete soundtrack has 13 songs and is available on Bandcamp. Some limited edition vinyl and cassette releases are expected in early 2020.
Team & Repeating Collaborators
Jason Mansfield
Game Designer & Technical Lead, M5 Games
Patrick Moore
Game Designer & Developer, M5 Games
Nadim Zaidi
Artist, Freelancer
Mike Labelle
Music Composer, Freelancer